Tucson dog-rescue group closing, seeks homes for 17 dogs- Please Share
Tucson dog-rescue group closing, seeks homes for 17 dogs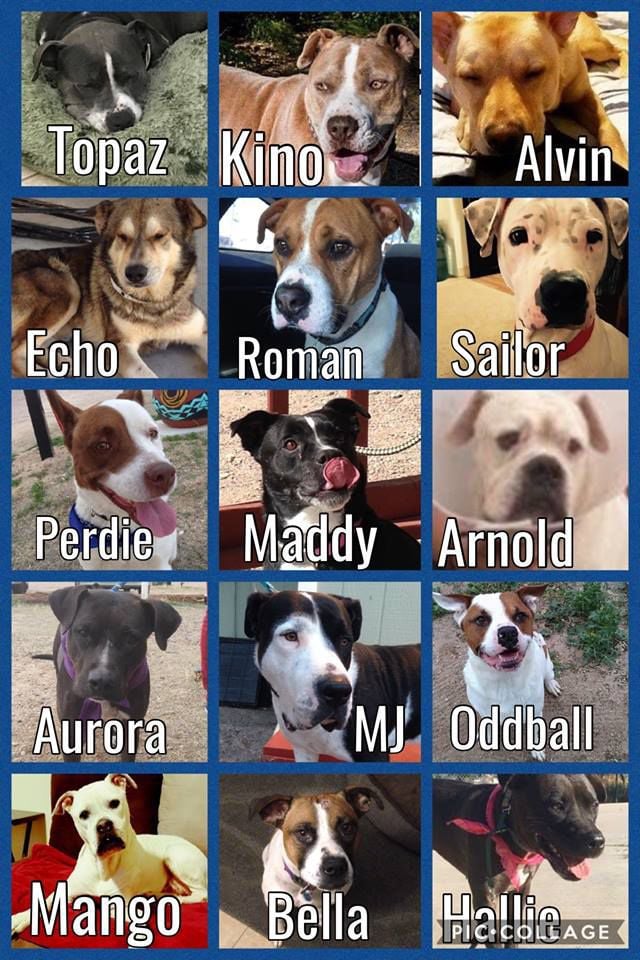 A local dog-rescue nonprofit is closing its doors and needs to find homes for the 17 dogs in its care.
Bridge Rescue for Dogs has saved more than 250 dogs from euthanasia since it opened in late 2014, when it was founded on the principle of saving the "lost-cause" dogs from Pima Animal Care Center's short-term rescue list.
"Despite ongoing fundraising and adoption events, mounting veterinary and boarding bills have created an unsuitable future for this local, all-volunteer-run group," volunteer Barbara Monroe wrote in a news release. "The community has been extremely supportive of Bridge Rescue's mission."
Of the remaining dogs, 13 have been in foster care for a year or longer and finding "committed, appropriate placement" for them has been a struggle, Monroe said.
"These dogs have already been failed by humans before, so we feel a deep obligation to them, and yet the personal financial and emotional struggle has really taken a toll," Monroe said. "We have run out of time."
Several of the dogs were at risk of being euthanized at PACC before Bridge took them in, so returning to the shelter is not a good option, said Maria Coxon-Smith, another volunteer.
To raise funds to cover outstanding bills for boarding and veterinary care, Bridge is hosting a fundraiser Thursday, May 11, at Gusto Osteria, 7153 E. Tanque Verde Road, from 11 a.m. to 9 p.m.
Dogs in need of homes can be viewed on Bridge's Facebook page or website at bridgerescue.org
Credit: Arizona Daily Star